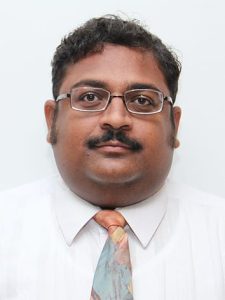 It's my proud privilege to welcome you to Abhinav Education Society's Institute of Management & Research (AESIMR), Narhe, Pune .
The world is full of possibilities & in this era of competitive environment, opportunities for good career are abundant. Every individual has the potential to become an achiever.
AESIMR believes in unlocking the hidden potential, which enable young minds to ascend higher & higher to reach the Pinnacle of success in the corporate world. When you choose AESIMR, you become part of a long & rich tradition of academic excellence, discovery & innovation, entrepreneurship & creative expression. Besides nurturing management skills, a wholesome development of student managers being provided in our institute is a step towards empowering them to face challenges that lie ahead in competitive globalized world.
The expert & qualified team of faculty members & professional trainers change the outlook of students and put them on a path of glorious career. Belief in ourselves, in our inner strength to accept the challenges and overcome adversities and to be winner despite the worst odds, is the main stay of teaching of our institute. The diversity of option in curriculum is complemented by a breadth of co- & extra-curricular activities. Student and faculty interaction with the giants from the corporate world on a regular basis, help us in grooming our students into responsible leaders & not just the managers of yesteryears state-of-the-art infrastructure & ultra-modern facilities with particular focus on IT, created in the institute, bears testimony to our progressive growth.
AESIMR, by the virtue of academic and professional excellence, is already on the fast track for being a leading management institute with a global vision. We welcome you with pleasure and assurance that you will find visit to our campus worthwhile!
Dr. Abhijeet Kaiwade